Review of The Third Policeman by Flann O'Brien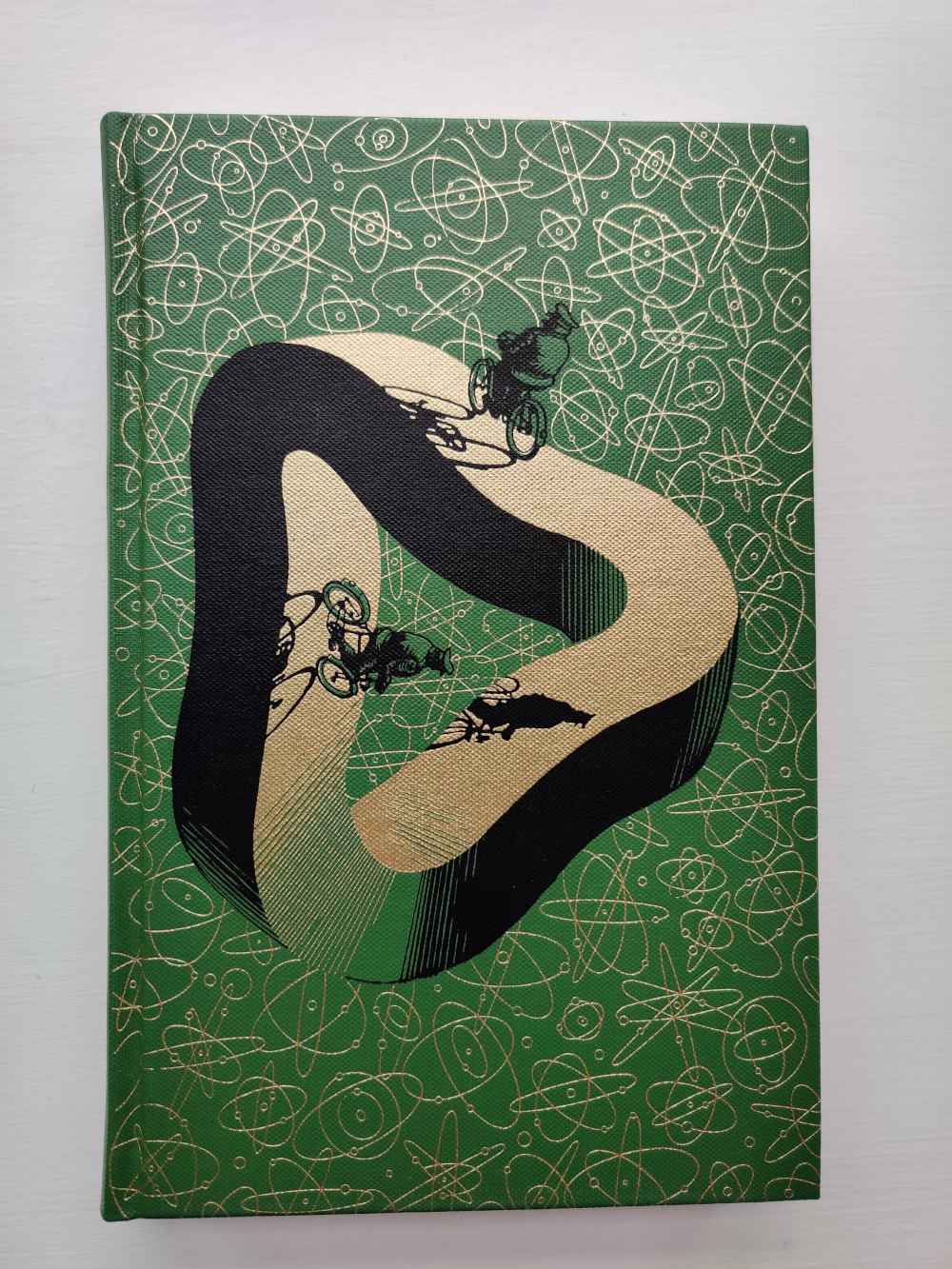 In the novel "The Third Policeman" by Flann O'Brien (his real name was Brian O'Nolan), we follow the exploits of an unnamed, unscrupulous, unreliable narrator in his adventures through a bizarre landscape, populated with all kinds of colourful characters.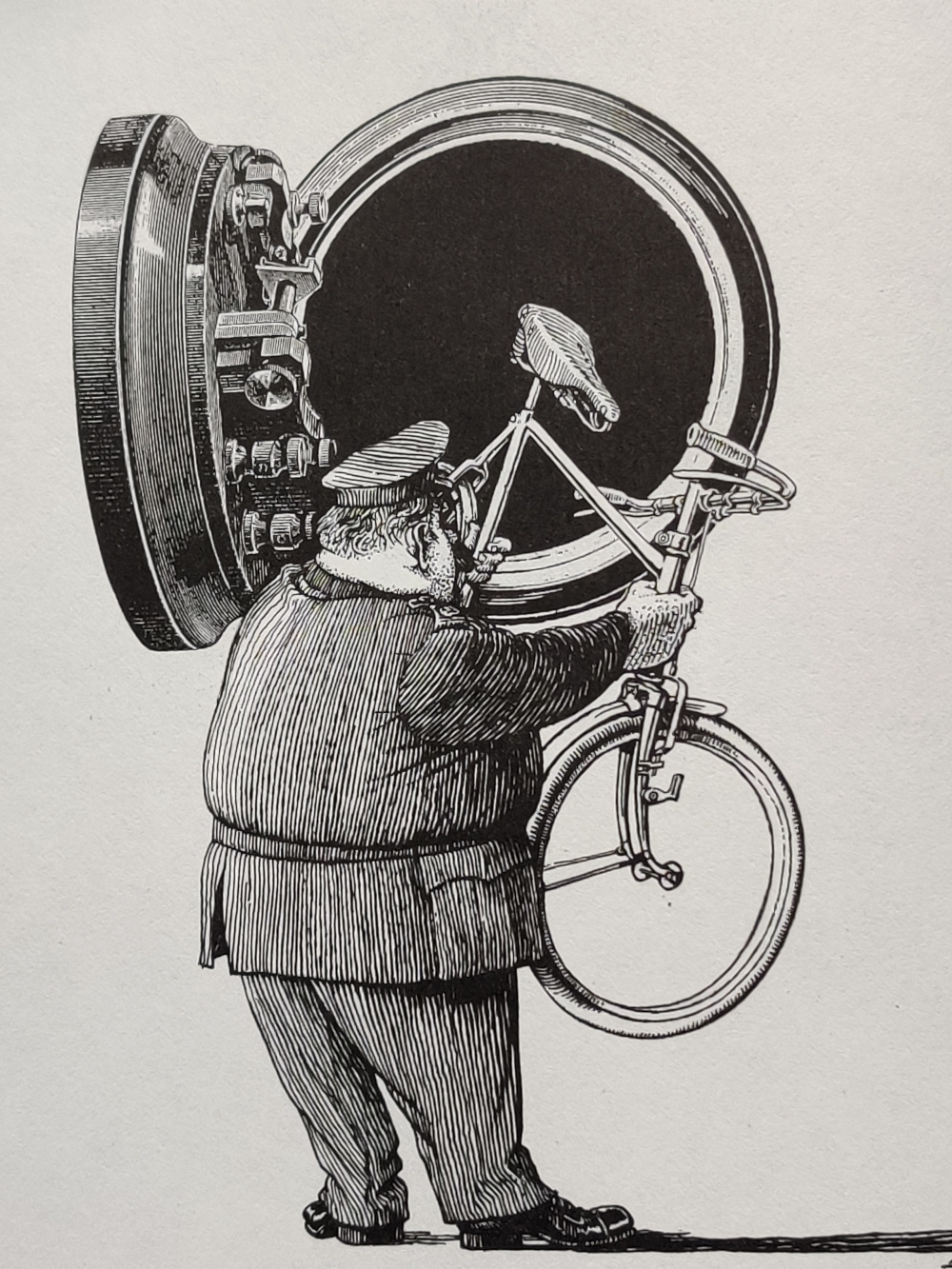 Our narrator is orphaned, inherits a pub in rural Ireland, loses a leg, gains an accomplice, and takes part in a robbery that goes horribly wrong. All of which happens in the first chapter of this book, so don't worry I am not spoiling anything. The opening chapter was so eventful, so rich in establishing this character and his motivations, that I was utterly hooked from the very beginning.
Initially I thought this would be a rural Ireland drama similar to John B. Keane's "The Field", but how wrong I was. From chapter two, this book takes a very different direction into a bizarre landscape populated by philosophical policemen obsessed with the maintenance bicycles, representations of infinity in physical form, atomic theories, and other wonderful nonsense that is both profound and hilarious. The are moments of pure visual comedy in this book that had me laughing aloud!
The beautiful edition you see in the attached photographs is from Folio Society, which is the edition I read. Sadly that is out of print, but like me you may be able to find it on eBay in good condition. Such a wonderful story deserves a fine copy.
Flann was a word smith, who could write about such surreal concepts in a plane manner that was easy to follow. I did not find this story difficult to read at all, in fact I adored it and look forward to reading it a second time.
In you like stories with unreliable narrators, such as "Fight Club" or "The Book of The New Sun", you will love "The Third Policeman".
The ending is amazing.